Art
Dupont Ciders and Calvados inspire artists...
Author: Hiro Higushi, Japon
French text says : "It's raining in Hokkaido while I'm sipping on a Calvados, surrounded by blooming cosmos. Delicious. Thank you, Mr Dupont."
Author: Galen Mercer, U.S.A.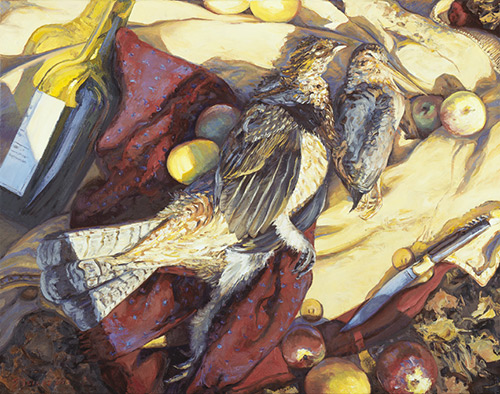 Visit artist website: www.gmercerstudio.com/
All rights reserved. Contact the authors before any use.
Contact and Visits


News


Contact and Visits

News
DOMAINE DUPONT - 14430
Victot-Pontfol - France


Tel.: +33 (0)231.632.424 - Fax : +33 (0)231.631.476 - Email :

Domaine Dupont • 14430 Victot-Pontfol - France • Tel.: +33 (0)2.31.63.24.24 • www.calvados-dupont.com
Legal info - Photos & web design by Studio Amarante